Frigidaire FRA106BU1 Air Conditioner Alternatives
Frigidaire FRA106BU1 Air Conditioner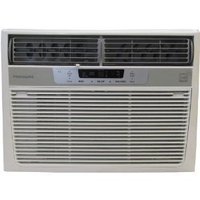 Brand:

Frigidaire

Type:

Thru-Wall/Window

Energy Efficiency Rating:

10.8

Moisture Removal:

3.5

Air Flow:

290

Cooling Watts:

925

Dehumidifier:

With Dehumidifier Functionality

Cooling Ampacity:

Frigidaire's FRA106BU1 10, 000 BTU Compact Air Conditioner is perfect for small to medium size rooms up to 500 square feet. It features electronic controls and a full function remote control giving you the choice of controlling the temperature with the remote or at the unit. A thermostat located on the remote control precisely maintains preset room temperature so you will remain comfortable at all times. The antibacterial mesh filter cleans the air, removing harmful bacteria and allergens. The unit operates at a low voltage conserving energy and saving you money.
filter by: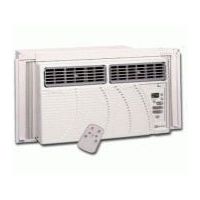 Brand:

Maytag

Type:

Thru-Wall/Window

Energy Efficiency Rating:

9.8

Cooling Capacity:

10000

Moisture Removal:

3.3

Filter:

Reusable

Remote Control:

With Remote Control

Fan Speeds (Cooling):

3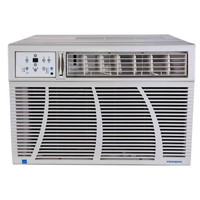 Brand:

Fedders

Type:

Thru-Wall/Window

Energy Efficiency Rating:

10.7

Cooling Capacity:

15000

Moisture Removal:

3.8

Air Flow:

460

Cooling Watts:

1410

Filter:

Rigid/Slide-Out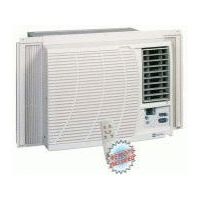 Brand:

Maytag

Type:

Thru-Wall/Window

Energy Efficiency Rating:

9.7

Cooling Capacity:

18000

Moisture Removal:

5.9

Filter:

Reusable

Remote Control:

With Remote Control

Fan Speeds (Cooling):

3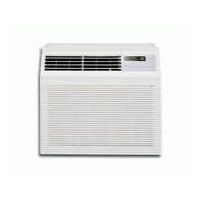 Brand:

Sharp

Type:

Thru-Wall/Window

Energy Efficiency Rating:

10

Cooling Capacity:

6000

Moisture Removal:

1.3

Filter:

Reusable

Remote Control:

With Remote Control

Fan Speeds (Cooling):

3